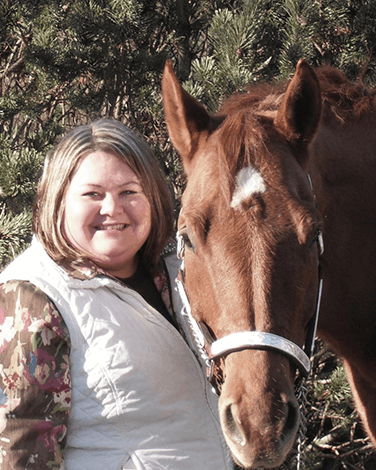 Kelly Adams
CEO
Kelly Adams grew up in the saddle. She started riding before she could walk, and her love for the horse was instilled at a very young age. She began her riding endeavors on various breeds of horses. Kelly is a well-rounded rider capable of dealing with many breeds and many disciplines.
Kelly also began her show career in 4-H. She later went on to showing in open shows and did exceptionally well. During this time, Kelly found her true passion was to be a riding coach and share her experience as a rider and showman.
She believes building a solid foundation in a rider is of key importance. By instilling knowledge and confidence in her students, she is able to get them to unlock their full potential. Kelly matches each client with an appropriate horse so they can gain confidence and feel relaxed while learning. A proper equine match is essential when building a foundation on correct equestrian skills. Kelly inspires her clients to be the best they can be.
As a mother to three adopted boys through the Indiana foster care system she first hand knows the important of therapy services to help children deal with trauma. Kelly is working towards her PATH certification as a certified equine specialist and is an all around equestrian. Kelly has had life experiences with the adoption system and is an avid supporter of therapies directed to help children and adolescents cope with transition process.